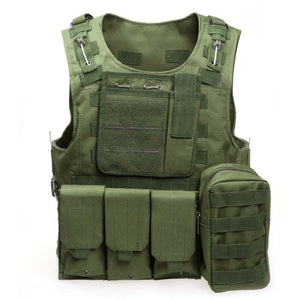 Military Vest (Lvl. 3)
Regular price $89.99 $89.99 Sale
The Level 3 Vest is the ultimate protective covering in PUBG. The vest has significant additive storage space, allowing +50 more capacity and has 250 Armor points. 
Tests reveal that the vest blocks 55% of all damage to the chest, regardless of its remaining durability.
So upgrade to a beastly level 3 vest now for increased protection and absorption. 

Bulk: 180
Capacity: 70
Capacity Extension: + 50
Damage Reduction: 55%
Durability: 250
Type: Body Armor
100% Satisfaction Guaranteed


We stand behind everything we sell. If you are not 100% satisfied with your PUBG Warehouse purchase, you can return it for a replacement or refund if your item has a manufacturing defect in its materials or workmanship, you can return it at any time.